Serving up soft and nourished skin with every pump is the 5 star service you get with Body Cream .01.
It took awhile but we were able to formulate a lightweight body cream that smooths on like silk pyjamas, delivers first class hydration and doesn't feel sticky or heavy on the skin.
We've all got places to be so we created a body cream that would quickly lock-in moisture. So don't be scared to slather it all over, it absorbs quickly and won't leave behind any residue.
Infused with prebiotics and plant-derived squalane (for supporting a healthy skin barrier), vitamin B5 (to smooth and protect) and nourishing oils which are a great source of fatty acids (to replenish and nourish).
Since we can't ask you to "scratch and sniff" your screen, we'll do our best to describe what Body Cream .01 smells like. Infused with our signature bespoke fragrance blend "Beyond Here" it elevates your senses with notes of jasmine, bergamot and black pepper. Balanced with comforting rich leather and woody accords it smells like the embodiment of sophistication. It is the same fragrance as Body Cleanser .01 but a lot more subtle as you won't be washing it off.
We chose Beyond Here as our signature scent because it's that sexy skin smell that warms with you and can be left alone or layered with others.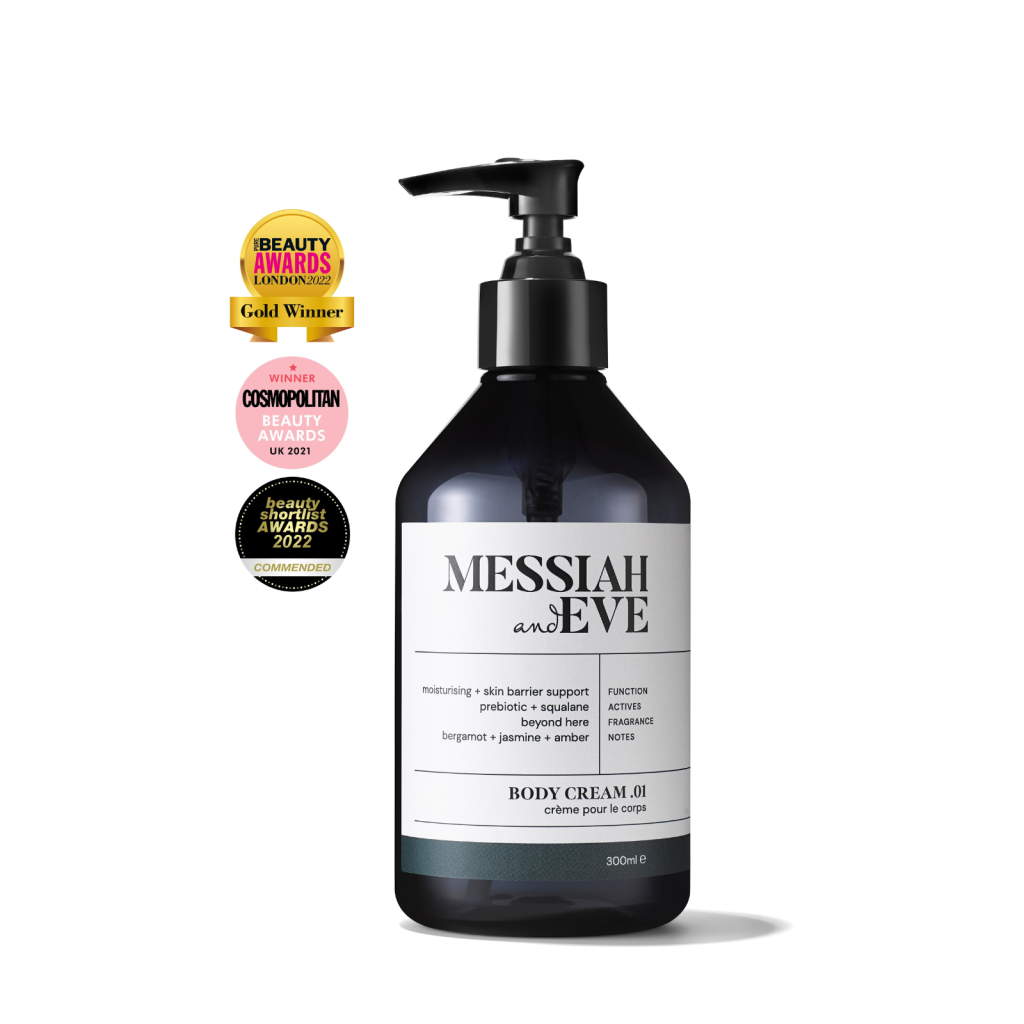 BODY CREAM .01